Speaking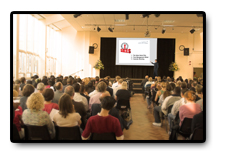 For more than 19 years, I have been speaking professionally to diverse audiences of varying sizes and from many different industries. Select from pre-defined presentations or request a custom presentation for keynotes, general forum, retreats, seminars, or workshops in intimate settings to large groups.
Direct feedback from audiences and those hiring me to speak describe me as, "A dynamic and professional speaker who brings fact, play, and humor to her presentations in ways that hold the audiences attention."

View Ms. White's appearances that include speaking engagements, radio appearances and podcasts.

If you are considering a speaker, call me direct at
503-716-6485 and let's talk over your needs to explore if there is a fit.