"A sustainable world means working together to create prosperity for all."
~ Jacqueline Novogratz
Is your group struggling to play nice in the sandbox? Are they throwing toys, gossiping or pulling hair? Can communication improve? Maybe you just see a greater potential for them? We humans are a goofy bunch! When we play in the sandbox of life as teams, departments, associations, families, friends or similar settings where there are three or more people – anything goes! However, believe it or not, the group dynamics that surface are reasonably predictable and definitely manageable. Don't get thrown off track or stuck from group dynamics.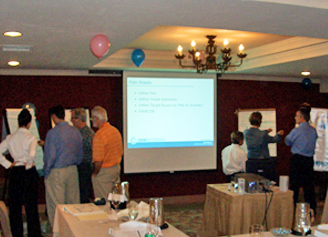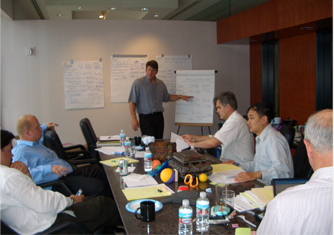 What is Group Advising?
Designed for three or more people, Group Advising is ideal for businesses, associations, franchises and other cooperation-based groups of all sizes and from any industry seeking to stimulate collaboration, improve communication, and develop a deeper level of cohesiveness.  Excellent for Executive Strategy Sessions, Annual Board Strategy Events, Sales Bootcamps & Training, Marketing Strategy Development, Product Development, as examples.
You will find my expertise in personality types, generational nuances, gender subtleties, and cultural sensitivities allow for quick insights into dynamics that are not commonly seen.  Through a comprehensive background in human behavior and psychology, my approaches transform groups where individuality is honored inside of everyone being highly cooperative, healthy and productive.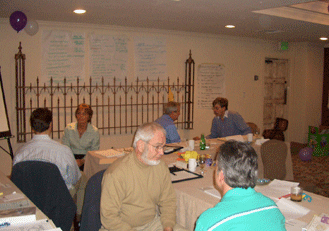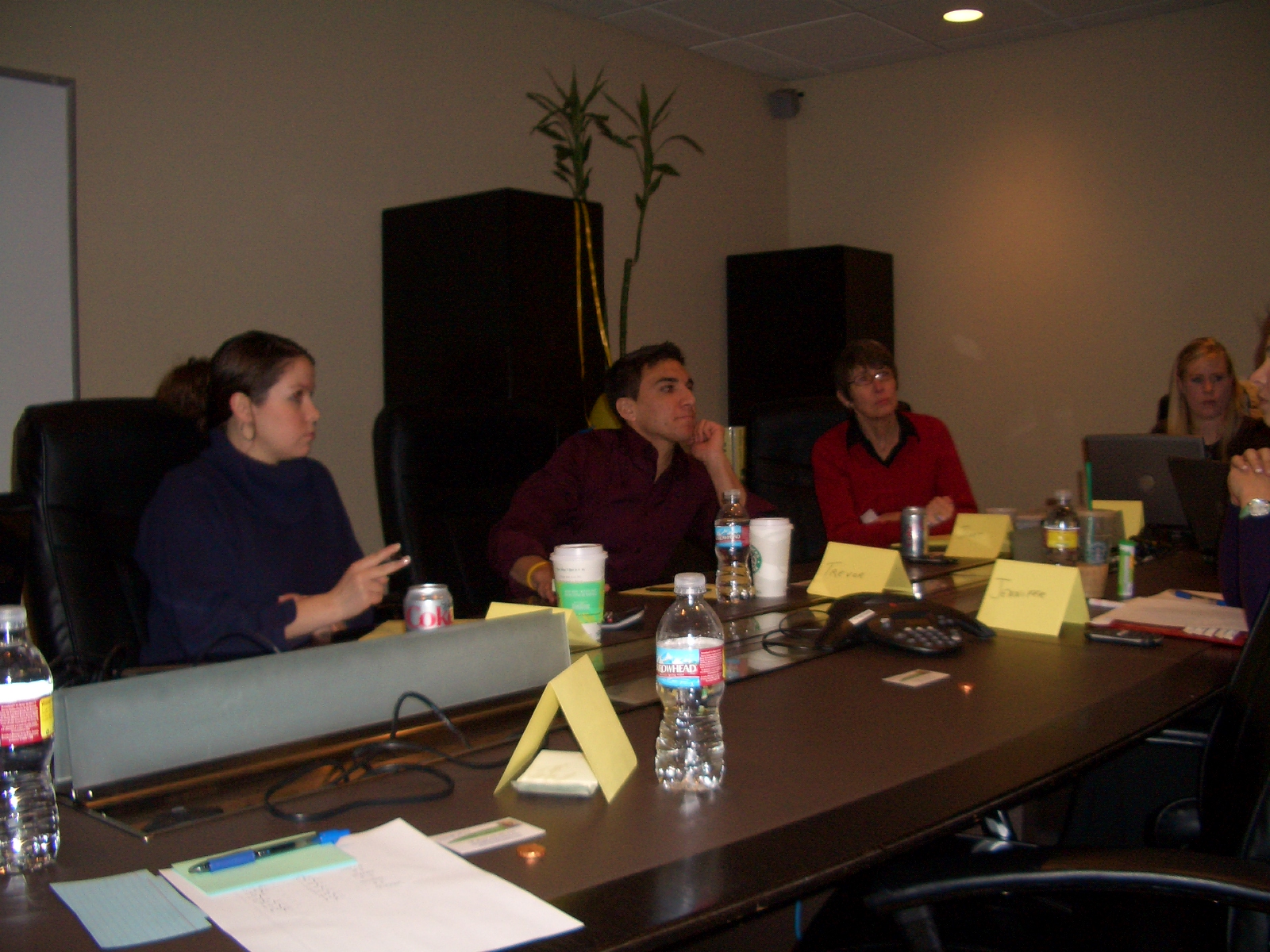 "Thank you for your investment in me (during a group business development strategy event). It was quite an enlightening experience. Who says "you can't teach an old dog new tricks". I will apply these new techniques with a great sense of urgency and energy. The whole event was classy and professional, while at the same time entertaining."
~ E.
"I just opened my drawer and looked at my "million dollar bill" and thought of you. I have (left that company and) since started my own firm and thank you so much for what you taught me during our training session. I have seen incredible growth, and I want to thank you for that."

~ T.
"I wanted to say thank you for your time today.  Although I went into today's training with an open mind, I wasn't sure exactly what to expect.  I was completely blown away by your approach and I realize how much we overlook the small things.  Everything you said made perfect sense.  I really appreciate your unique approach.  It is so different than what we have been used to and the "freshness" of it really helped me to take a deep breath and clear my mind to make way for what is important.  I want to thank you for allowing us to lay everything out on the table.  It really put things into perspective for the team.  On a side note, I approached your high energy and spirituality. I love the way you incorporated it in your work.  It seems that in the corporate world, that is not the typical approach.  I felt great when I walked out of the training and I want to thank you for that."
- S.
Call 503-716-6485 for more on Group Advising or