For Businesses
Is your business barely surviving or regularly struggling?
Is your team cranky or like the walking dead?
How healthy and efficient are your systems?
Ready for the next level of growth?
Not sure where to get started or are you stuck?

For any size company in any industry, improving your staff productivity, your business health and overall business performance in a way that creates an ongoing vitality consider:
---
Business Advising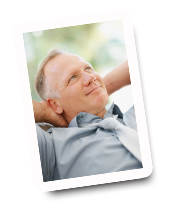 In this advising, the primary goal is to support a business in creating a healthy, thriving way of existence, while keeping everyone's health and sanity intact. It doesn't matter if you are just getting started with a business, shrinking a business, working through some hiccups, managing a grow spurt, or looking at optimizing, we can address any area of your business you choose.
Designed for individual professionals, sole proprietors, entreprenuers, small business owners or executives from any industry or type of business, my Business Advising services offer you guidance in:
Starting or changing your business
Building a solid foundation for ongoing vitality
Minimizing or avoiding costly mistakes and pitfalls
Ramping up more quickly with less struggle
Getting out of your own way
Improving time management

Integrating sales and marketing efficiencies
Creating financial vitality
Being an effective and empowering leader
Getting off on the right foot
Living greater work-life balance
…read more business areas below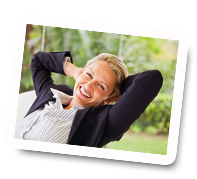 From quick, subtle shifts to more comprehensive changes over time, you decide the pace, depth, breadth, degree, and duration. As a Business Advisor, I'll exploit your strengths and transform your weaknesses, guiding you to find your magic in creating a vibrant, balanced and prosperous business.
No contract. No Commitment. Simply pay-as-you go when you need it and in the time you want it. You choose from 15-minute, 30-minute, 45-minute, hourly, project or adhoc support or any combination to fit your need and interest.
Call me direct at 503-716-6485 or
set an appointment.


Back to Services List
---
Business Consulting
Is your business barely surviving or struggling? Are you wanting more hands-on support for adhoc projects or a specific initiative to improve your business strength and vitality? Perhaps you are looking for more in-depth expertise and guidance in finance, marketing, sales, business development or some other area (see list below)? Need a facilitator for your strategy session?
Let's talk it out. This service is ideal for those businesses who are interested in a healthier functioning, more profitable and thriving business rooted in strength and humanity. From systems and structures to process and people, for start-ups to small businesses or growth companies to turnarounds, I have an eye for seeing the not-so-obvious and potential with a track record of improving the overall business vitality by 20% to over 400%.
The business areas include, but are not limited to: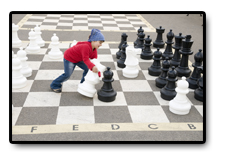 Sales & Marketing Operations and Management
Business Strategy, Planning & Restructuring
Executive Leadership & Management
Forecasting and P&L Management
Business Financials & Performance Metrics
Process, People & Performance Improvement
Sales Strategy, Process & Action Programs
Marketing Strategy, Communications, and Methods
Product Packaging, Pricing, Placement and Promotion
Compensation Models & Commission Planning
HR, Job Descriptions and Related Talent Acquisition
Cultural, Generational, Gender & Personality Dynamics
Group, Team and Cross-Departmental Undercurrents
Systems Optimization, Adoption & Utilization
Investor, Angel or VC Funding
Call me direct at 503-716-6485 to discuss in detail or
set an appointment.


Back to Services List